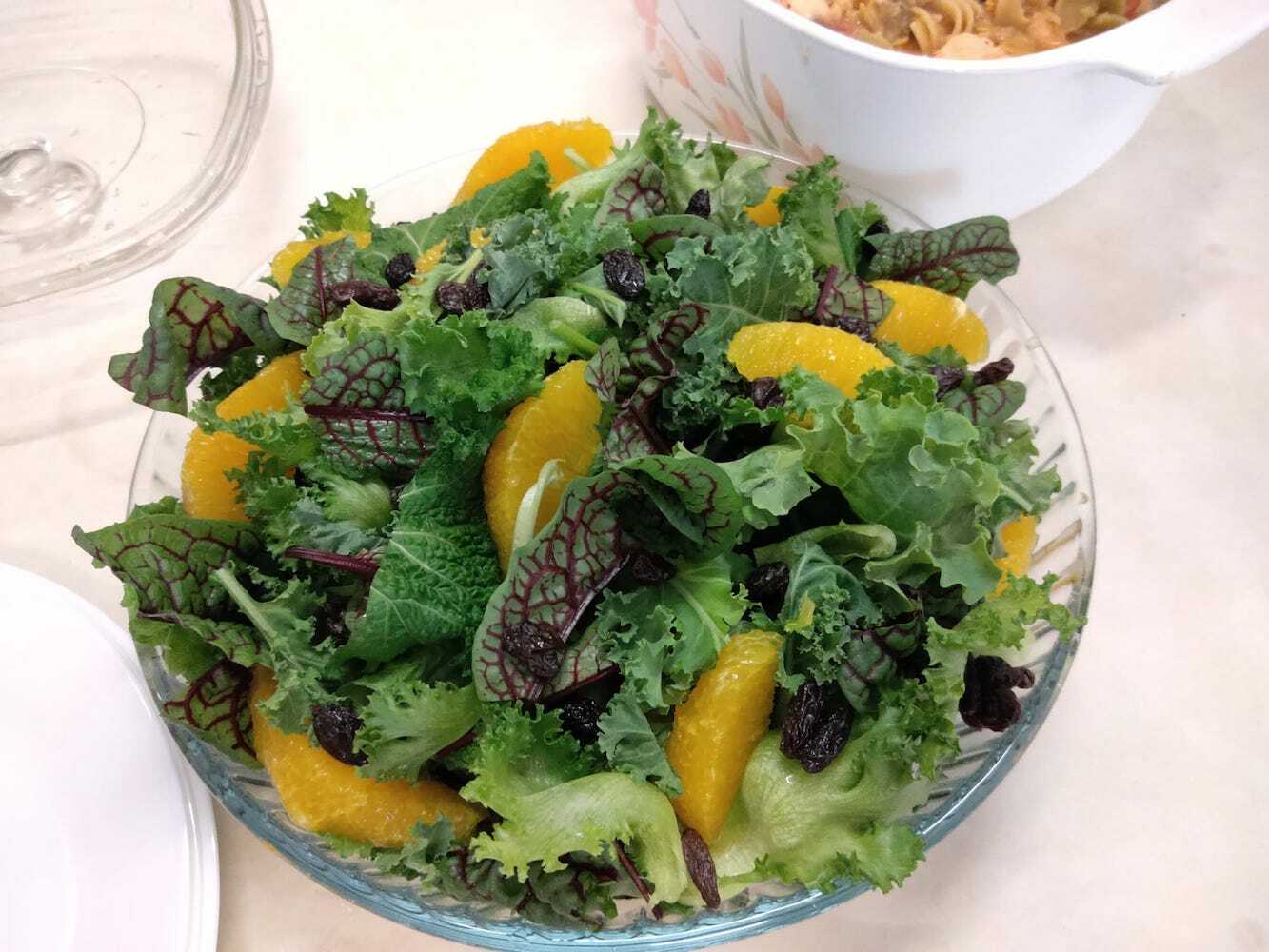 Here's a simple way to fix up a sweet and zesty bowl of salad greens!
Ingredients:
Dressing:
Extra virgin olive oil
Lemon juice
Honey
English mustard
Salad:
Salad greens
Peeled orange slices
Raisins
Cherry tomatoes (optional)
1) Put the dressing together, combining three parts of olive oil to one part lemon juice, with honey and english mustard to taste.
2) Mix the salad ingredients and dressing together, and toss!
This salad is great as an addition to the dinner table, and you can experiment with different fruits and nuts.
Recipe shared by Cindy.
Get your weekly supply of salad greens here, or try a produce bundle.